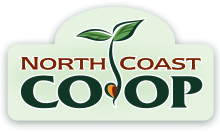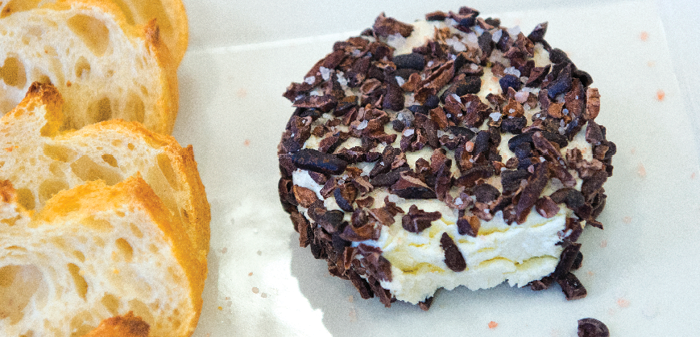 This recipe is adapted from "Salted: A Manifesto on the World's Most Essential Mineral, with Recipes" by Mark Bitterman.
Cacao nibs (available in our Bulk Department, and our Raw Foods section) have a chocolaty taste, but they're not sweet. You can snack on raw cacao nibs right out of the bag, add to trail mixes or smoothies, or use them whole or powdered in your cooking and baking. In this recipe, rolling chevre in cocoa nibs and spreading it on a baguette makes a tasty treat.
Ingredients
½ cup unsweetened cacao nibs (from our Bulk Department)
1 (4-ounce) disc Ms. Natural plain Cypress Grove Chevre
2 three-finger pinches coarse-ground pink Himalayan salt
1 plain North Coast Co-op Bakery baguette
Directions
Spread the cacao nibs on a sheet of foil. Roll the edge of the goat cheese disk carefully in the nibs, pressing gently so the nibs stick. Then place each flat side in the nibs and press. Once the cheese is well coated, use more pressure to embed the nibs into the cheese. Place the nib covered chèvre disk on a serving plate.

Sprinkle the cheese with salt, allowing the crystals to tumble across the plate.

Cut the baguette into thin slices and arrange on the plate with the cheese or place them in a basket to serve alongside.
Recipes you might like:
Flourless Oatmeal Cookies