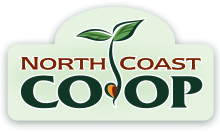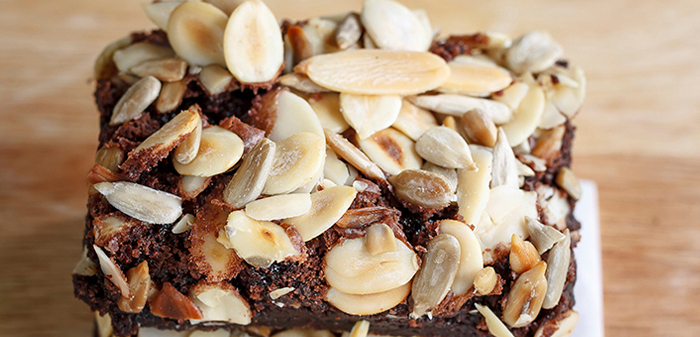 Almond Brownies
Course: Desserts
Robin Asbell |
The scattering of sliced almonds on top provides both beauty and nutty crunch, and means that you don't have to frost or top them once they come out of the oven. The brownies will cut most neatly if you chill them first, then use a large chef's knife to cut straight down. Cut 4 by 6 to make 24 brownies.
Ingredients
8 ounces bittersweet chocolate, chopped
1 1/2 sticks unsalted butter
1 1/2 cups sugar
2 teaspoons vanilla
1 teaspoon almond extract
4 large eggs
1 cup flour
1/2 teaspoon salt
2/3 cup sliced almonds
1 1/2 tablespoons sunflower seeds
Directions
1. Preheat the oven to 350⁰F. Grease and flour a 9x13-inch baking pan and reserve. In a double boiler, melt the chocolate and butter together. When the chocolate is melted and the mixture is smooth, take off the heat and stir in the sugar. When well-mixed, stir in the vanilla and almond extract, then the eggs. Stir in the flour and salt, until smooth. Scrape the batter into the prepared pan. Spread the batter evenly.
2. Sprinkle the almonds and sunflower seeds over the batter and pat lightly to adhere.
3. Bake for 20 minutes, until the top of the brownies look dry and crackled, and a toothpick inserted in the center of the pan comes out with no raw batter attached, just melted butter.
4. Cool the pan on a rack, chill and then slice them. Store in an airtight container at room temperature for 4 days.
Recipe Notes
Nutritional Information
216 calories, 14 g. fat, 50 mg. cholesterol, 66 mg. sodium, 21 g. carbohydrate, 2 g. fiber, 4 g. protein
By Co+op, welcome to the table and posted with permission from welcometothetable.coop. Find recipes and articles about your food and where it comes from at welcometothetable.coop.
Recipes you might like:
Chocolate Pumpkin Truffles