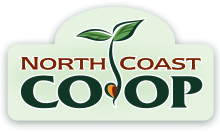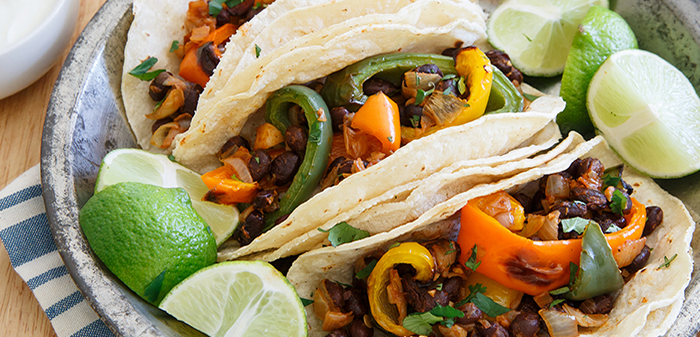 Use small corn tortillas for a "street taco" appetizer-sized version of these zippy and satisfying tacos. When bell peppers are in season, be sure to make extra oven-roasted peppers to add to soups, stews, casseroles and sandwiches.
SERVES: 4
Ingredients
3 bell peppers, seeded and cut lengthwise into 1/2-inch strips
3 tablespoons olive oil, divided
1 small yellow onion, diced
2 garlic cloves, minced
2 teaspoons ground cumin
1 tablespoon chili powder
2 tablespoons tomato paste
2/3 cup vegetable broth
2 15-ounce cans black beans, rinsed and drained
Salt and pepper to taste
1/4 cup fresh cilantro, chopped
1 lime, cut into quarters
12 corn tortillas
Salsa and sour cream (optional)
Directions
1. Heat the oven to 450 degrees F. On a sheet pan, toss the pepper strips with 2 tablespoons olive oil and roast in the oven for about 15 minutes, stirring halfway through, until peppers are tender and turning black on the edges. Remove from the oven.
2. In a medium-sized saucepan, heat 1 tablespoon olive oil over medium-high heat. Sauté the onions and garlic for a few minutes until soft. Add the spices, tomato paste, broth and beans and stir well; simmer for 10 to 15 minutes. Season with salt and pepper.
3. To assemble the tacos, spoon some of the bean mixture and roasted peppers onto a tortilla, and sprinkle with cilantro and freshly squeezed lime juice. Top with sour cream or salsa, if desired.
Recipe Notes
Nutritional Information
340 calories, 13 g. fat, 0 mg. cholesterol, 260 mg. sodium, 44 g. carbohydrate, 10 g. fiber, 11 g. protein
By Co+op, welcome to the table and posted with permission from welcometothetable.coop. Find recipes and articles about your food and where it comes from at welcometothetable.coop.
Recipes you might like:
Black Bean and Tofu Tacos