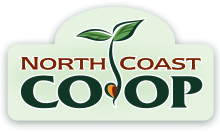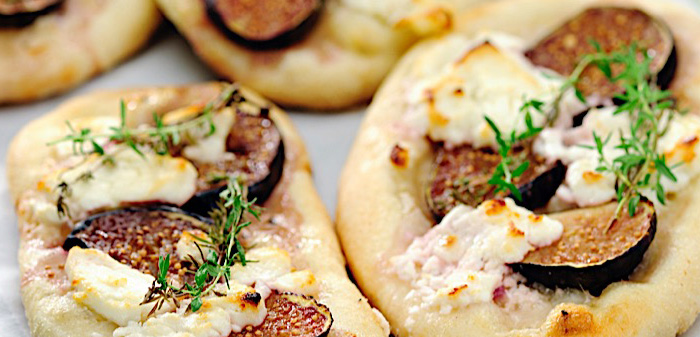 If you are looking for some nibbles to serve alongside wine, make a few of these. They will be a hit!
SERVES: 4
Ingredients
4 small naan breads or pitas
8 large fresh or dried, moist figs
1 teaspoon red wine (if using dried figs)
2 tablespoons honey
1/2 teaspoon cracked black pepper
6 ounces crumbled chevre
1 tablespoon fresh thyme sprigs
Directions
1. Preheat the oven to 400°F. Place the naan or pita breads on a sheet pan and reserve.
2. Slice the figs across the fruit, making rounds. If you are using dried figs, and they seem dry, put them in a small bowl and sprinkle with the wine. Let soak for ten minutes. Drain any remaining wine and distribute the fig slices on top of the naan.
3. Drizzle with honey and sprinkle with pepper, then top with crumbled chevre and thyme.
4. Bake for 12-15 minutes, until the bread is crisp on the bottom and the cheese is melted.
Serve hot.
Recipe Notes
Nutritional Information
351 Calories, 1 g. fat, 15 mg. cholesterol, 537 mg. sodium, 57 g. carbohydrate, 16 g. fiber, 13 g. protein
By Co+op, welcome to the table and posted with permission from welcometothetable.coop. Find recipes and articles about your food and where it comes from at welcometothetable.coop.
Recipes you might like:
Oven Roasted Cherry Tomatoes
Peach and Strawberry Bruschetta
Pear and Blue Cheese Flatbread