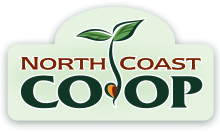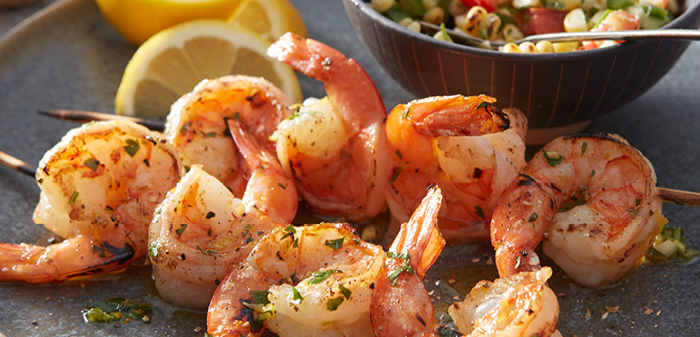 The bright flavors of citrus bring out the succulent sweetness of the shrimp after a brief bath in the marinade and a few minutes on the grill. Pair with a citrus-loving vegetable, like broccoli or asparagus, and serve with crusty bread or a helping of couscous.
SERVES: 4
Ingredients
2 pounds extra-large shrimp, peeled and deveined, patted dry
1/4 cup extra virgin olive oil
2 teaspoons orange zest
1 teaspoon lemon zest
2 tablespoons orange juice
2 tablespoons lemon juice
1 clove garlic, pressed
1 teaspoon minced ginger
2 tablespoons fresh parsley
1/2 teaspoon salt
1/2 teaspoon freshly ground black pepper
Directions
1. Skewer the shrimp, four shrimp per skewer, and place in a baking pan or similar container.
2. In a cup, whisk the olive oil, orange zest, lemon zest, orange juice, lemon juice, garlic, ginger, parsley, salt and pepper. Pour the marinade over the shrimp and turn to coat.
3. Refrigerate the shrimp for 30 minutes to one hour.
4. Preheat the grill. Pour a tablespoon of vegetable oil into a cup, then use a wadded paper towel, held with tongs, to oil the grate. As you take each skewer out of the marinade, let it drip for a few seconds, then place on the oiled grate.
5. Discard the marinade. Cook for about two minutes per side, until the shrimp is browned and cooked through.
Transfer to a plate and serve.
Recipe Notes
Nutritional Information
210 calories, 2.5 g. fat, 365 mg. cholesterol, 300 mg. sodium, 0 g. carbohydrate, 0 g. fiber, 46 g. protein
By Co+op, welcome to the table and posted with permission from welcometothetable.coop. Find recipes and articles about your food and where it comes from at welcometothetable.coop.
Recipes you might like:
Charred Asparagus with Tarragon Aioli
Citrus-Chile Pork with Herb Sauce