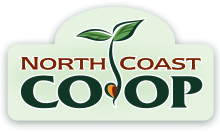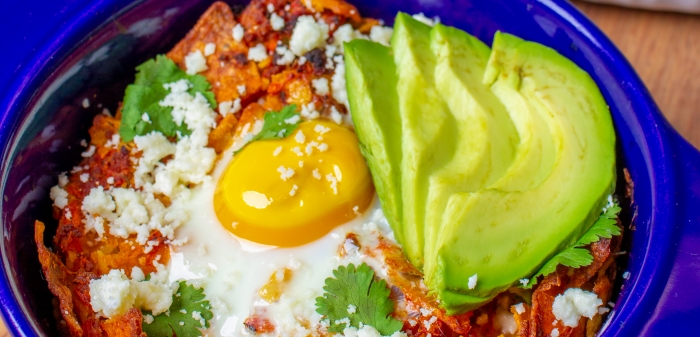 Overnight Chilaquiles
Course: Breakfast, Main Dishes
Laurie Talbert, Marketing & Membership Director |
Chilaquiles are a traditional Mexican dish of fried tortillas bathed in red sauce. They can be baked or simply cooked on the stovetop. There are as many variations as there are mornings to enjoy them. This overnight version using tortilla chips is my family's favorite for a holiday morning brunch.
SERVES: 6
Ingredients
SAUCE: 3 large tomatoes
SAUCE: 2 jalapeno, seeded
SAUCE: ½ medium white onion
SAUCE: 2 cloves garlic, peeled
SAUCE: ½ tsp salt
SAUCE: ¼ tsp ground cumin
SAUCE: 1 TBSP vegetable oil
SAUCE: 1 cup chicken or vegetable broth
CHIP BASE: ½ medium white onion
CHIP BASE: Olive oil
CHIP BASE: 1 lb chorizo, ground
CHIP BASE: 11oz bag tortilla chips, thick
CHIP BASE: 6 eggs
CHIP BASE: 1/3 cup Cotija cheese
CHIP BASE: 1 avocado
Cilantro to garnish
Directions
Sauce:
Rough chop tomatoes, seeded jalapenos and garlic. Put in blender with salt, cumin and oil. Blend to a chunky liquid. Pour into a medium saucepan and cook over medium high heat for 5 minutes. Reduce to low and add broth. Cook an additional 5 minutes. Set aside.
Chip Base:
Finely chop onion. Add a drizzle of olive oil to a skillet. Sauté' onions until they start to soften. Add chorizo and brown, using a spatula to break the meat into small pieces. Remove from heat. Drain any excess oil. Add sauce into pan with chorizo and stir to incorporate.
Place chips in large, oven proof dish. Pour saucy chorizo mixture over chips. Using tongs, toss the chips in with the sauce. It's okay if they break as you toss them. Cover and place in the refrigerator for at least two hours or overnight.
Heat oven to 400 degrees. Bake the chilaquiles for 20 minutes, until heated through and beginning to crisp around the edge. Remove from oven and crack eggs onto top of chips, spaced apart. Cover with aluminum foil and return to oven. Cook an additional 10-15 minutes, or until egg whites are set. Sprinkle with cotija cheese, fresh avocado and cilantro. Serve.
Recipe Notes
Chilaquiles are what you make them. The only givens are the chips and the sauce. Substitute shredded chicken for the chorizo. Use chorizo tofu to make them vegetarian or skip the protein all-together. Trade the red tomatoes for tomatillos for a tangier green sauce. Fry your own chips. Add a Mexican shredded cheese blend when drop your eggs for some stringy, cheesy goodness. Want extra spice? Double the jalapeno or use chipotle peppers in the sauce.
Recipes you might like:
Fiesta Farro Salad with Pinto Beans