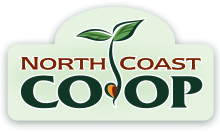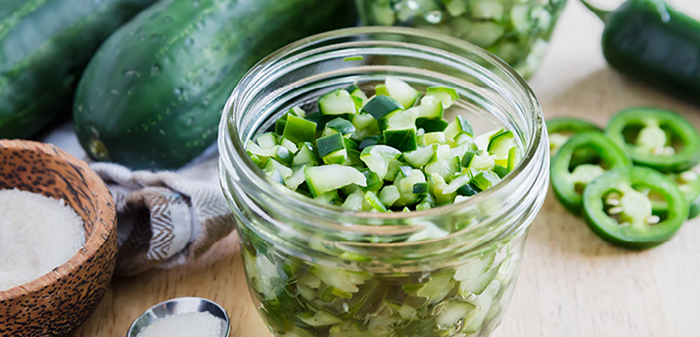 This relish pairs great with favorites like hot dogs, barbecued meats, grilled cheese, cheese and crackers and cold-cut sandwiches.
SERVES: 6
Ingredients
1 lb. cucumber, seeded
2 large jalapeños, seeded
1/2 teaspoon salt
1/4 cup apple cider vinegar
2 tablespoons sugar
Directions
1. Use the shredding blade in the food processor to shred the cucumbers and jalapeños. (You can also grate or finely chop the vegetables by hand.)
2. Place the shredded vegetables on a clean kitchen towel and sprinkle with salt. Toss with your fingers to mix. Let stand for 5 minutes. Wrap the towel around the vegetables, hold it over the sink, and twist the towel to wring out the liquid.
3. Put the cucumber mixture into a medium bowl, add the apple cider vinegar and sugar, and stir to mix.
4. Refrigerate 4 hours or longer until serving.
Keeps for up to 2 weeks in the refrigerator, tightly covered.
Recipe Notes
Recipes you might like:
Garbanzo Bean Burgers with Tomato-Olive Relish
Bean-Free Zucchini Hummus
Southwestern Stuffed Zucchini Boats