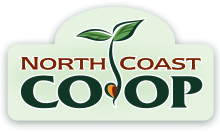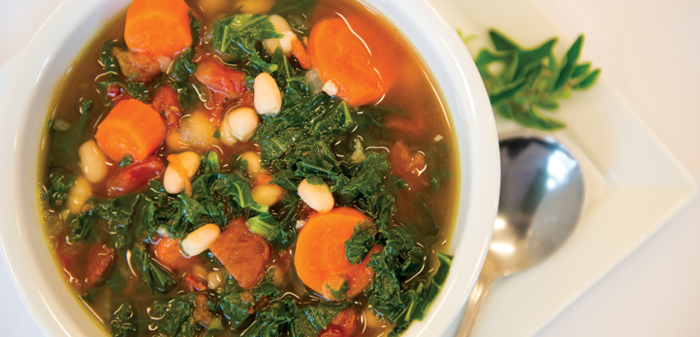 Navy beans are small, pea-sized beans that are creamy white in color. As a concentrated energy source with a long shelf life, navy beans were a staple on U.S. Navy vessels in the mid-1800s, earning them their name. They are mild-flavored beans that are dense and smooth. They are high in fiber, calcium, and iron, and are a great source of protein, which helps your body repair cells and make new ones. Navy beans are high in folate, thiamin, magnesium, phosphorous and iron, and are also a rich source of manganese and copper (trace minerals that work together as part of the body's antioxidant defenses).
Dried navy beans can be stored in an airtight container in a cool, dry and dark place, where they will keep for up to 12 months. Cooked navy beans will keep fresh in the refrigerator for about three days if placed in a covered container. One pound of dried beans is about 2 ½ cups of beans, which yields 5-6 cups of cooked beans.
SERVES: 4
Ingredients
2 cups cooked navy beans (½-¾ cups dried)
2 medium sized carrots
4 cups water
1 medium onion, finely chopped
4 large garlic cloves, roughly chopped
2 bunches kale, chopped (4 cups packed)
1 14.5 oz. can Italian-style diced tomatoes
2 Tablespoons fresh oregano, chopped
2 Tablespoons olive oil
1 teaspoon salt
½ teaspoon black pepper
½ teaspoon cayenne powder (optional)
Directions
Presoak ½-¾ cups dried navy beans (allow several hours for this step): check for and remove stones and damaged beans by spreading them out on a light colored plate or cooking surface. Rinse beans in a strainer and place them in a saucepan with two to three cups of water. Boil the beans for 2 minutes, take pan off heat, cover and allow to stand for 2 hours. Drain the soaking liquid and rinse the beans with water.

Cook navy beans: return soaked beans to pot, cover with water and bring to a boil. Reduce heat to low and simmer, stirring occasionally. Beans are done when a fork can easily be inserted (fork tender). Strain and set aside.

Peel and slice carrots into ¼ inch pieces. Put into pot and cover with 4 cups water. Cook until fork can be inserted easily, but before carrots get mushy (almost fork tender).

In a large soup pot, heat olive oil over medium heat. Add onion and cook 3 minutes stirring lightly. Add garlic and cook 2 minutes longer.

Add the cooked carrots and their water to the pot; then add kale, tomatoes, salt, black pepper and fresh oregano. Cover pot and cook 5 minutes or until kale is tender. Stir in cayenne powder, if using, to make it spicy. Add beans. Serve hot.