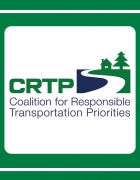 For an organization like the North Coast Co-op that's committed to environmental sustainability, addressing the impacts of transportation to and from its stores is absolutely critical. That's why we're pleased to announce a new strategic partnership between the Co-op and the Coalition for Responsible Transportation Priorities (CRTP).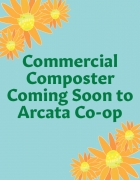 We are excited to announce that we now have a mini commercial composter on-site at our Arcata location!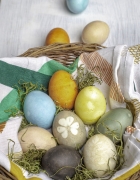 Dying eggs is a fun spring activity to do with children and friends (or on your own!). While many people are familiar with store-bought kits, creating your own egg dyes is a fun project in itself! Natural dyes are a simple and chemical-free alternative to most store-bought dyes. Best of all, they can be made with foods and spices you may already have stocked in your kitchen!