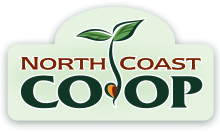 Instead of tossing the scraps from your favorite fall fruits and veggies into the compost bin, there may be ways to turn them into something delicious. Whole carrots become a sweet vegetable side dish plus a pesto for pasta or bruschetta. Four tasty recipes for snacks, a dinner and a dessert combine to make use of an entire pumpkin. Try all six recipes on the following pages for delicious and waste-free meals.
---
Carrot Top Pesto

Ingredients
2 cups carrot tops
(reserved from recipe below)
3 garlic cloves, peeled
3 Tablespoons peanuts
½ cup fresh basil leaves
¼ cup grated parmesan cheese
½ cup extra-virgin olive oil
Juice of 1/2 a lemon
Sea salt and cracked pepper

Instructions
1. Coarsely chop the carrot tops, measuring out approximately 2 cups
2. In a food processor, combine the garlic and peanuts and pulse until finely chopped.
2. Add the carrot tops, basil, and cheese, and pulse for 1 minute, until finely chopped.
3. While the food processor is running, slowly stream in the olive oil until combined, scraping the sides as needed.
4. Squeeze in the lemon juice, and when the pesto is smooth, transfer to a serving dish and season with salt and pepper to taste.
---
Maple Roasted Carrots

Ingredients
3 pounds carrots, with tops
2 Tablespoons olive oil
2 Tablespoons pure maple syrup
1/2 teaspoon sea salt
½ teaspoon freshly cracked black pepper

Instructions
1. Preheat your oven to 350 degrees
2. Remove the carrot tops, leaving just a touch of green at the top of the carrots.
3. Scrub the carrots (do not peel) and dry them thoroughly.
4. In a large bowl, toss the carrots with the olive oil, maple syrup, salt and pepper, then spread out in a single layer in an oven-safe roasting pan.
5. Roast for 25- 30 minutes, or until fork tender, turning halfway through.
6. Serve up the roasted carrots with your favorite main course dish.