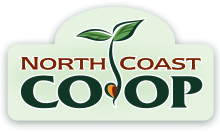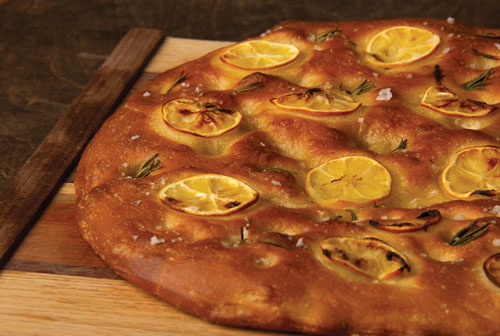 Ingredients
1 C warm water
1 tsp active dry yeast
1 tsp sea salt
1 T granulated sugar
¼ C plus 2 T extra virgin olive oil, divided, plus more for greasing
2 ¼ C all-purpose flour
1 large Meyer lemon (or two smaller ones), thinly sliced
2 tsp fresh rosemary
2 tsp flaky or coarse sea salt
Instructions
1. Add water and yeast to a medium bowl, then let sit for 1 minute to bloom the yeast. Next, add flour, granulated sugar, salt, and 2 tablespoons olive oil to the bowl. Mix with a large spoon just to blend, then cover and let rest for 5 minutes so the dough can hydrate.
2. Mix for another minute or two until the dough comes together and feels smooth. Rub a large bowl with olive oil, then transfer the dough to the oiled bowl. Cover and rest for 10 minutes.
3. Lightly oil your hands, then grab one end of the dough and gently pull to stretch it out, then fold the dough in half. Repeat the other three sides, then flip the dough over. Let rest 10 minutes, then repeat this same process 3 more times, allowing 10 minutes rest between each time.
4. After the last fold, cover the bowl and let rise until doubled in size, about 1 – 1 ½ hours. Alternately, you can refrigerate for up to 2 days. If refrigerating the dough, be sure to take it out about 2 hours before you want to bake it. Let it come to room temperature for about an hour before proceeding to the next step.
5. Line a sheet pan with parchment paper, then rub generously with olive oil. Place the dough on the sheet pan and gently pat into a rectangle. Cover the dough and let it relax for about 10 minutes, then use lightly oiled fingertips to press the dough out to cover the pan as best you can. If the dough is resistant, simply cover and let rest for another 5-10 minutes, then come back to try again.
6. Once the dough is stretched out, gently dimple the top with your fingertips to create little crevices. Cover and let rise for about 30 minutes to an hour, depending on the temperature of your dough and kitchen.
7. In the meantime, preheat your oven to 500° F. When the dough has puffed up, scatter the lemon slices and rosemary over the top, then drizzle with the remaining ¼ cup olive oil and sprinkle with 2 teaspoons flaky or coarse sea salt.
8. Bake for 10 minutes, then reduce the heat to 450° F and cook for another 10 minutes or until the focaccia is golden brown. Some parts might look charred while other parts look a bit underdone – this is exactly what you want.
9. Let cool for about 5 minutes, then cut into pieces and serve while still warm. ■