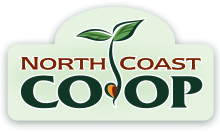 North Coast Co-op closed Fiscal Quarter 3 2019 (FY19) on December 22, 2018. Combined sales in the second quarter for the Arcata and Eureka stores were $8,593,834, bringing year-to-date net sales to $25,807,866.
Year to year: Third quarter FY19 sales were down $302,950, a 3.4% drop compared to the third quarter of Fiscal Year 2018 (FY18) and Cost of Goods Sold were slightly lower (-$9,843), resulting in a significantly lower gross margin. Despite lower Payroll Expenses in the third quarter FY19, Total Operating Expenses were higher compared to FY18 due to higher Benefits and General & Administrative and Occupancy Expenses, so Total Expenses slightly exceeded gross margin, but with Other Income (primarily coupon rebates being received), the result was a Net Income Gain of $8,139 for the third quarter of FY19, bringing year-to-date net income to a negative $581,720 or 2.3%. The Co-op's assets were less at the end of third quarter FY19 compared to FY18 by $898,655, due to less cash-on-hand and lower inventory.
Quarter to quarter: Third quarter sales increased from second quarter FY19 by $64,045, and with lower Operating Expenses, the Co-op showed a Net Income profit of $8,139. Member Total Equity decreased to $3,448,823 at the end of third quarter 2019, a decrease of $33,780 under second quarter 2019. As previously stated, the Co-op recently raised the Dividend Rate from 2.00% to 2.65% and we are fortunately seeing members increase their investment in the Co-op. Please call our Membership Coordinator at 707-822-5947 ext. 434 if you are interested in becoming more invested in the Co-op.