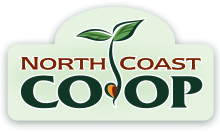 We have finished closing the third quarter of our fiscal year. Combined sales for Arcata and Eureka were $8,820,423 for the third quarter, bringing the year to date sales to $26,594,022. The sales are $488,613 above last year at this time and $302,781 over the budgeted revenue year-to-date! The Arcata store sales ended the third quarter below budget by -.61% and the Eureka store sales were 1.35% over budget.
In the third quarter, we had $135,426 higher expenses than budgeted for. This is due to unexpected expenses that came up, but we are working hard to keep unexpected expenses well managed within our budget. We fell short of our budgeted net income by $153,553 for the third quarter, and annually our net income is over budget by $302,781.
Our current member-owner shares value has grown by $4,602 since last quarter. This is the growth of equity investment from new owners and current member-owners purchasing B shares and investment C shares. We currently have C shares for sale, so if you are interested in finding out how to be more invested in the Co-op, please call 707-822-5947, ext. 234. We currently pay an annual percentage rate (APR) of 2%. Remember, investing is smart, simple, and quick!