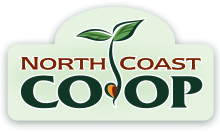 Mixed Herb Scones with Sharp Cheddar
The fresh herbs in this savory scone recipe make them perfect for a spring morning. They are great on their own or as part of a brunch menu. For a hearty breakfast sandwich, split one open and add ham and more cheese.
Ingredients
2 cup all-purpose flour
1 tsp baking powder
½ tsp salt
¼ tsp baking soda
1 stick, (8 TBSP) butter, frozen
1 cup sharp cheddar cheese, grated
½ cup fresh herbs, chopped (dill, parsley, cilantro, thyme – your choice)
½ cup sour cream
1 large egg
Instructions
Preheat oven to 400 degrees and set oven rack to the lower-middle of your oven.
Mix flour, baking powder, salt, and baking soda in a medium bowl.
Grate 1/3 of the stick of butter on a cheese grater and toss it with the flour mixture to coat. Repeat, with the remaining butter, tossing it in, 1/3 of the stick at a time. Once all the butter is tossed in the flour, work it in a bit more to cover all the butter.
Add grated cheese and chopped herbs.
Mix sour cream and egg with a fork until smooth. Add to the bowl, stirring with the fork until the dough begins to form into large clumps.
Use your hands to press the dough into a ball. It will feel dry but will form together as you press it. If needed, flick a little water into the dough and continue shaping until the dough sticks together in a ball.
Place on a lightly floured surface and pat into a 7-1/2" circle about ¾" thick.
Cut the dough like you would a pie, creating 8 triangular slices.
Place the scones on lined baking sheet and bake until golden, 15 to 17 minutes.
Cool for a minimum of 5 minutes before serving.