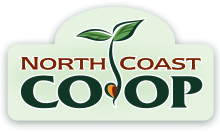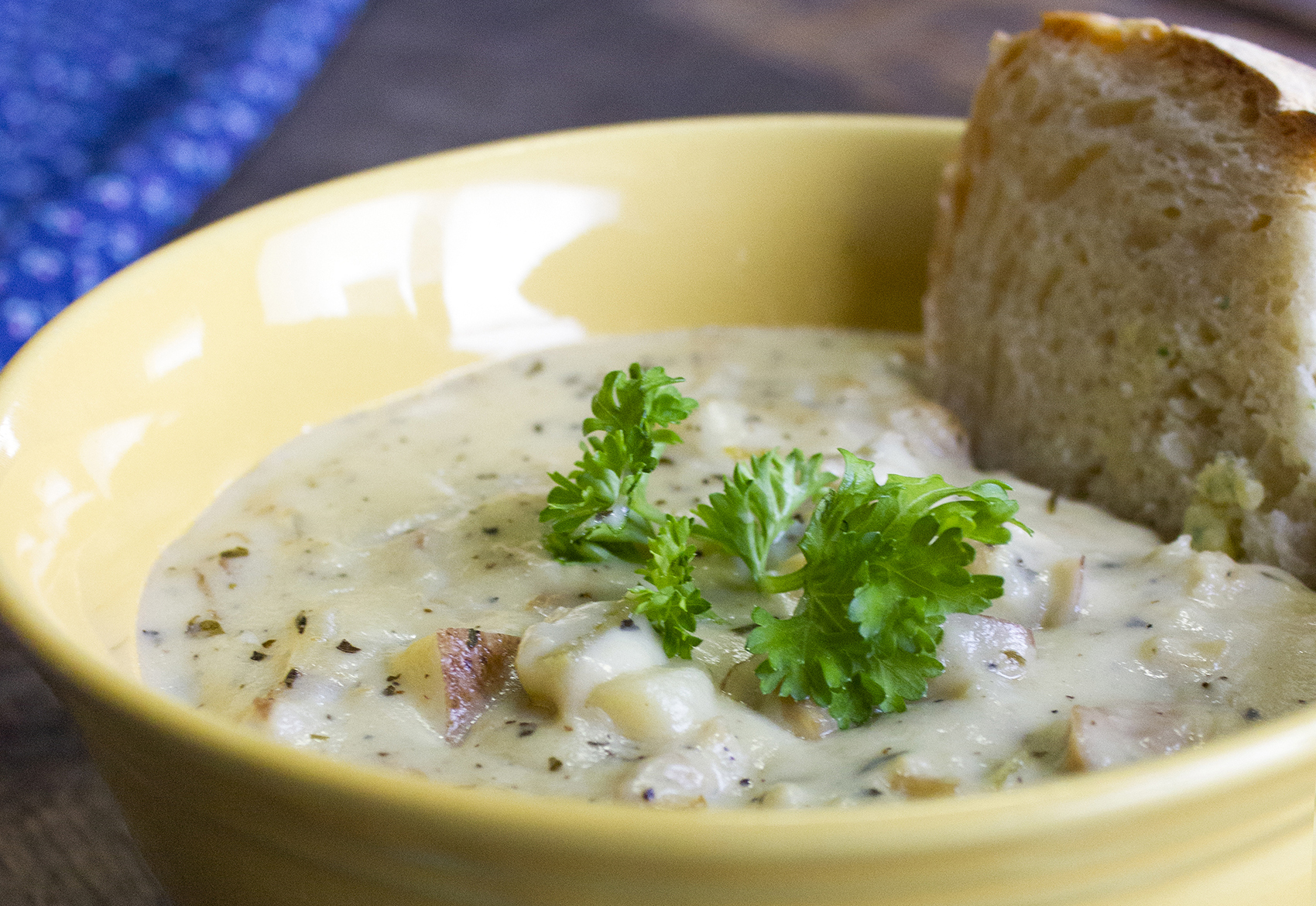 The Co-op's Friday Clam Chowder has a loyal following. If you have a craving for it and don't want to wait until the end of the week, we've pared our recipe down to family-size, so you can make at home.
Ingredients
4 cups diced red potato, with the skins scrubbed (or peel them if you like)
2 Tablespoons butter
2-1/2 cups diced yellow onion
2 cups diced celery
2 Tablespoons dried basil
2 teaspoons dried thyme
1 teaspoon black pepper
2 teaspoons salt
1 bay leaf
24 fl. oz clam juice
¼ cup butter for roux
¼ cup flour
3 - 10 oz jars boiled clams, drained or an equal amount of fresh boiled clams
¼ cup chopped parsley
4 cups half and half
1 tsp Worcestershire sauce
hot sauce to taste
Instructions
1. Scrub or peel and dice the potatoes and set them aside in water to soak.
2. Sauté onions and celery in 2 Tablespoons butter in a large cookpot. Cook until soft.

3. Add basil, thyme, black pepper salt and bay leaf. Cook for 1-minute stirring constantly.

4. Add the clam juice and drained potatoes. Bring the soup to a boil, stirring often.

5. Lower heat and simmer for 20 minutes, or until potatoes are tender.

6. Meanwhile, melt ¼ cup butter in a medium sauce pan.

7. Gradually add flour to create a roux. It should pull away from the pan as you stir. Allow the roux to turn a golden brown and remove it from the heat and set aside.

8. Slowly whisk the roux into the soup. Raise the heat and stir often, allowing soup to thicken.

9. Add the clams and the parsley and gently simmer 5 minutes more.

10. Slowly stir in the half and half and Worcestershire. Bring back to a gentle simmer to heat through.

11. Add hot sauce to taste.
---
What is Roux?
Roux (pronounced "roo") is a thickening agent for soups and sauces made with equal parts fat and flour.