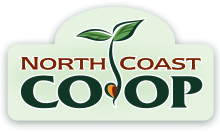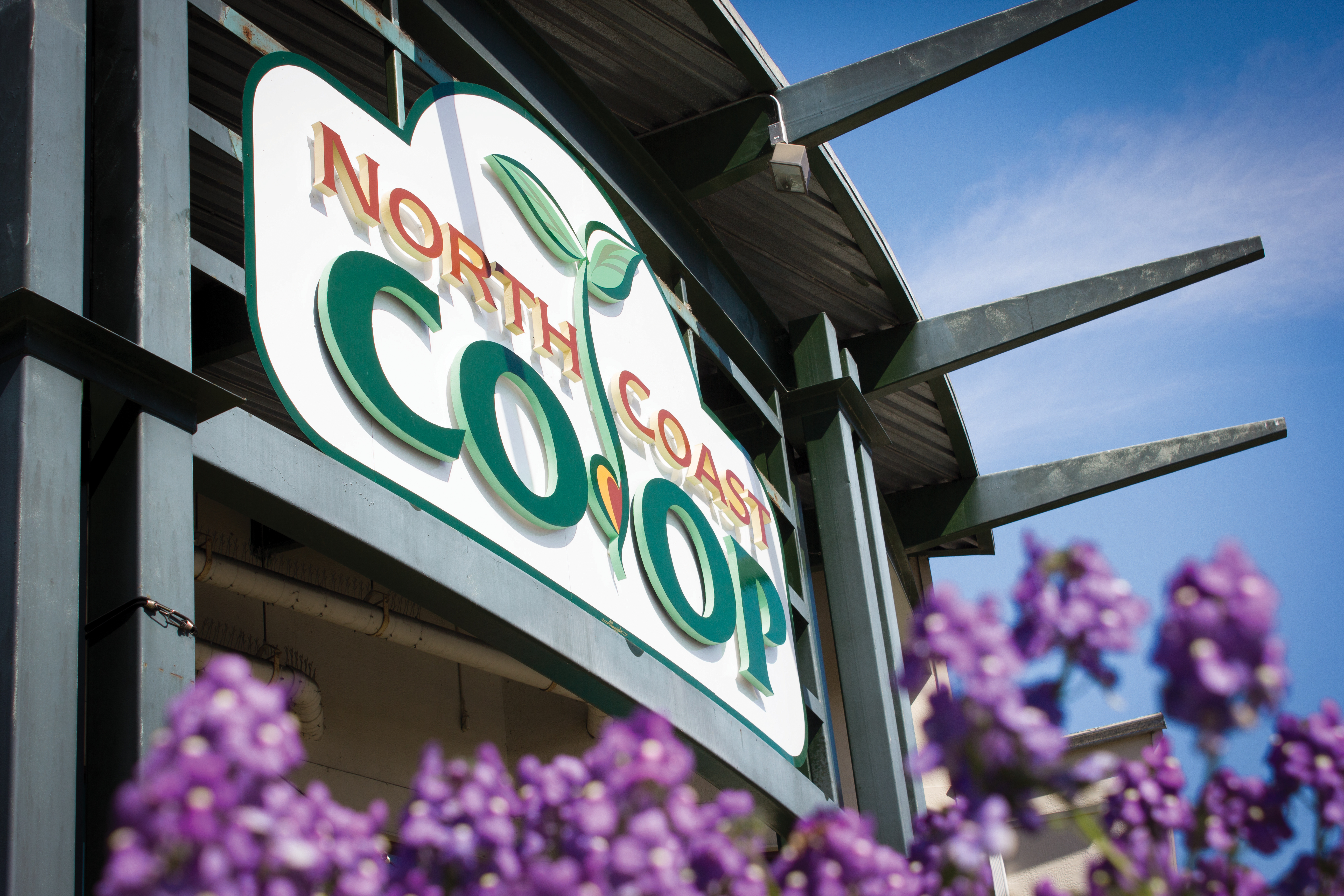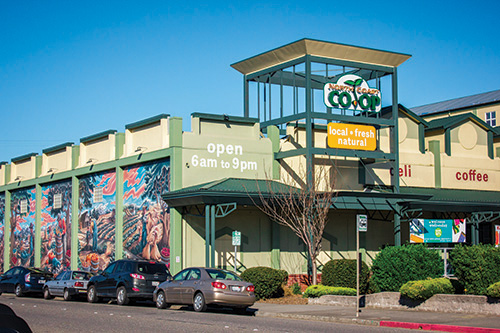 This is by far the most difficult article I've ever had to write for Co-op News. As you have been reading in my articles over these last few quarters, the Co-op has been challenged by delays to the Eureka Remodel and high health care costs. Our posted financials have also shown high operating expenses due to labor costs and reduced revenue. The result of all of this together has been sustained negative net income and declining cash.

Most recently, our summer tourism took a hit with the Carr Fire and the Mendocino Complex Fire in neighboring counties—when highways close, our sales take a dip. We were hopeful that when college students returned we would see a recovery, but that didn't happen. We started to see a jump in sales when the highways re-opened, but it was short-lived. With marijuana legalization we saw an increase in customer use of credit cards versus cash, which means it costs more to sell groceries. We suspect that our declining sales have something to do with the shift in our economy. Each store has been under budget in sales by as much as $5,000 to $25,000 per week. This means we have that much less revenue to cover our expenses. With an already declining cash position, this puts the Co-op in a precarious position.

Our current paths to financial recovery include: end our forward buying program (Ten Pin warehouse), reduce overtime, reduce inventory, reduce costs below what was budgeted, increase sales, finish Eureka Upgrades, and reduce labor.

We are always working to cut costs and increase sales in our daily operations, but since mid-July we have been hyper focused on ending our forward buying program, reducing inventory, getting the Eureka Upgrades implemented, and increasing sales through improved operations and customer experience. The effort of so many has been inspiring to see. We were indeed hopeful that if we could make headway in all of these areas, we would not need to further reduce labor with involuntary cuts. Unfortunately, our efforts have not prevented this.

As a business, we offer competitive wages and excellent benefits, and it's a wonderful place to work. Morale has been high and we've worked hard to ensure that we "walk the talk" in our stated principles and values. Employees have been proactive in implementing new systems and programs to attract and retain shoppers through our offerings and customer experience. We are seeing that their earnestness just isn't enough when it comes to greater forces at play. This is disappointing for employees who eagerly work hard for the Co-op, the place they love.

It is exceptionally difficult as management to acknowledge that the path to financial recovery includes cuts to labor. Over the last year we have been cutting through attrition. This means that when someone leaves, we don't fill the position if we can get away with it. In the 11 years that I have been here we have always gotten by using the attrition method. We have worked cooperatively to take on more responsibility to cover what needed to get done. This has included covering for vacant management team positions.

By the time you read this article, we will have announced cuts to positions as well as to employees scheduled hours. As General Manager, I looked at all aspects of labor from retail floor to administrative staff to management. My approach was to cut from everywhere. For some aspects of the business, it made sense to cut entire positions and for others it made sense to spread the cuts across nearly all schedules. Shaving 30 minutes a day per shift resulted in significant reductions to overall payroll expense. To ensure we could make cuts fast enough, we posted fairly dramatic changes to schedules in advance and then asked employees to come forward with suggested changes. Some volunteered to work fewer hours and some had already planned to give notice, allowing us to make some cuts through attrition. We adjusted schedules to reduce impacts to each individual as opportunities arose. With input from the management team, I ultimately made the final decision as to which positions would get cut.

This has been extremely difficult as I know and appreciate all of our employees—I watch their kids grow up, know about their personal interests, and understand their reliance on their income from the Co-op—but my job is to do what is in the best interest of the Co-op. I wrote a labor reduction plan with detailed financial analysis and adjusted it weekly as I received feedback from employees and watched with anticipation what our sales trend would be. I may have waited too long, but I was holding out hope that the Co-op would make a recovery.

I still hold that hope, and back it with the efforts that have been underway. Some of the changes are so new that they have yet to show the results in our financials. With new refrigerated cases installed in Eureka, we saw significant sales increases with just two days of them being filled; meat jumped 14% and beer jumped 17%. We have more changes coming that will allow for an improved layout, and by mid-November our new hot/cold bar will be installed.
We have decided to end our forward buying program, but are in our warehouse lease until February 2019. If you know of a local producer who needs warehousing space (and possibly equipment), please send them my way. Our landlord has been very understanding and will work with us and a new tenant to work out a good situation for both.

There is so much more that we are doing. If you would like to participate in our path to financial recovery, the best thing you can do is to spend your dollars with the store you own—the Co-op! You can also invest in C Shares, which provides operating cash. Other companies are publicly traded or have large private investors, whereas the Co-op relies on many smaller contributions from its owners, our members. Visit our website or contact our Membership Coordinator at (707) 822-5947 ext. 234 if you'd like to learn more.

I know this article is somewhat disheartening, but I hope your takeaway is that we are all working very hard and making difficult decisions in the best interest of the Co-op. By being transparent, I hope it inspires you to participate in any way you can. As always, I'd love to hear from you, whatever you have to say. I hope to see you on October 21 at our Annual Membership Meeting and 45-year celebration. If you have questions or concerns of any kind, please don't hesitate to contact me at (707) 822-5947 ext. 220 or gm@northcoast.coop.