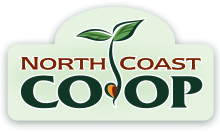 I am happy to report that we have turned a corner toward profitability. It has been a major effort by all and I am very proud of those involved. It hasn't been an easy ride, though, and it has taken its toll on our co-op. I'd like to acknowledge the tough stuff and share what we've done to begin to recover our financial health.

To start, after reading about our financial struggles in Co-op News, or in one of our local media sources, members responded with feedback regarding what they love about the Co-op and also how we could do a better job to meet their needs. They also shared ideas about how we could improve operations with efficiencies. Some even offered their services. This type of collective effort is what differentiates our cooperative business model!

Shoppers and members also responded by choosing to spend more of their grocery dollars with us during the holidays. Some told me that they were spending their entire food budget at the Co-op. Those who were already members invested more, and others became members, so they could make investments in B and C Shares—some in the tens of thousands of dollars. More recently, some who could afford it have opted to decline their member, senior or employee discounts. This not only increased our sales, it put us in a position to start building back our cash. Our stores were so busy over Thanksgiving and Christmas it was difficult to push carts through the stores and keep product on the shelves. Thank you!

We made it through the holidays with less staff. We laid off six employees between late September and mid-October and lost many more through attrition (when an employee voluntarily leaves and we do not fill the position). We also cut some staff schedules by 30 minutes per day. This has been a hardship for employees, both for those who lost their jobs and those who are living with less money in each paycheck. Not only are they earning less, but they are working harder when they are at the Co-op because there aren't as many people to get everything done. This has taken a toll on everyone and it is my goal to get us back to a healthier state in this regard. I volunteered to take a 6.25 percent pay cut back in November and will keep that in place until we reach 15 days of cash on hand, which would indicate a solid financial position. I expect that employees will go back to their full 40-hour work weeks sooner than that.

Prominent media exposure of our situation, including headlines like "Co-op on Shaky Financial Ground" have resulted in fears of the Co-op going out of business. People said they couldn't imagine our community without the Co-op. I agree. I stayed in Humboldt County after graduating from Humboldt State University primarily because of the Co-op; first because that is where I bought most of my food and eventually because that is where I made my career. For those of you who don't know, I have been with the Co-op since 2007. I started as Member Linkage Director and was a member of the management team from the very start. I have made a living out of making the Co-op the business leader that it is in environmental and social responsibility. Becoming the general manager meant taking on the third leg of a triple bottom line company—profit. Making a cooperative grocery business profitable when our legacy is "food not profit" and many people think we are a non-profit is difficult, however, it is and has been achievable. Mine and everyone's intention is to bring us back to financial health without compromising the values of people and the planet.

What I can tell you is that running a cooperative business is one of the most challenging roles I've come across in my 25+ years of experience in a variety of fields, but it is also the most rewarding. The thing that makes it difficult—listening to and responding to a variety of interest groups and stakeholders—is also the thing that makes it unique because we all share the same cooperative principles. Not only is the grocery industry, the consumer and the economy always changing, but the leadership of a co-op is always changing too. With Board of Director terms at three years and elections annually, the board is perpetually turning over and in a learning curve. Depending on the make up of the board and its cohesiveness in vision and goals, the general manager position turns over about every three years also. This means that the Co-op is in a constant state of learning and regeneration.

This has its positives and negatives. On the one hand you get fresh perspectives; on the other, you can't always stay on track to finish projects or find the time to innovate. At the December board meeting, I recommended that the board begin the search for a general manager. My contract is up November 2019 and it can take 8-12 months to find an experienced person to fill the role. I don't want to leave the board in the position of having to terminate my contract in order to begin the search for my replacement. I'd like them to have the opportunity to do a search to ensure that they have the right person for the job, with the hope that it will be me. I will go through the application process along with all the other candidates. If I am not offered the job, I will work cooperatively to bring a new person on board. After all, this is my co-op and I want to see its success even if that means I need to step aside. However, I believe I am the right person for the job and have lots left to contribute to this institution and the community it serves—I feel like I'm just getting started!

In the last few months, our leadership team has worked to end our forward buying program, reduce administrative expenses (including the difficult task of cutting staff by nearly 20%), reduce inventory by $295,000 in one quarter and find creative ways to increase sales. We saw a positive net income of $95,000 in November; the first after several consecutive quarters of sustained losses. As of the end of December, we were nearly back to prior year sales numbers--whereas we had been as much as 6 percent down in October—We now have a new controller in place, after being without since the end of May, and have implemented many new tools and reports to allow us to respond faster to economic conditions. We are moving in the right direction.

Most exciting is that the new hot/cold bar has been installed at our Eureka location and our newly renovated production kitchen is on the cusp of being in operation! We've got a few more hurdles to jump but we look forward to sharing our success with you.

I cannot say enough how thankful I am that all of you came to rescue of the Co-op. It is yours after all. With our cooperative business model and our community support, you can count on the Co-op being around long into the future!