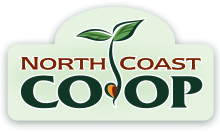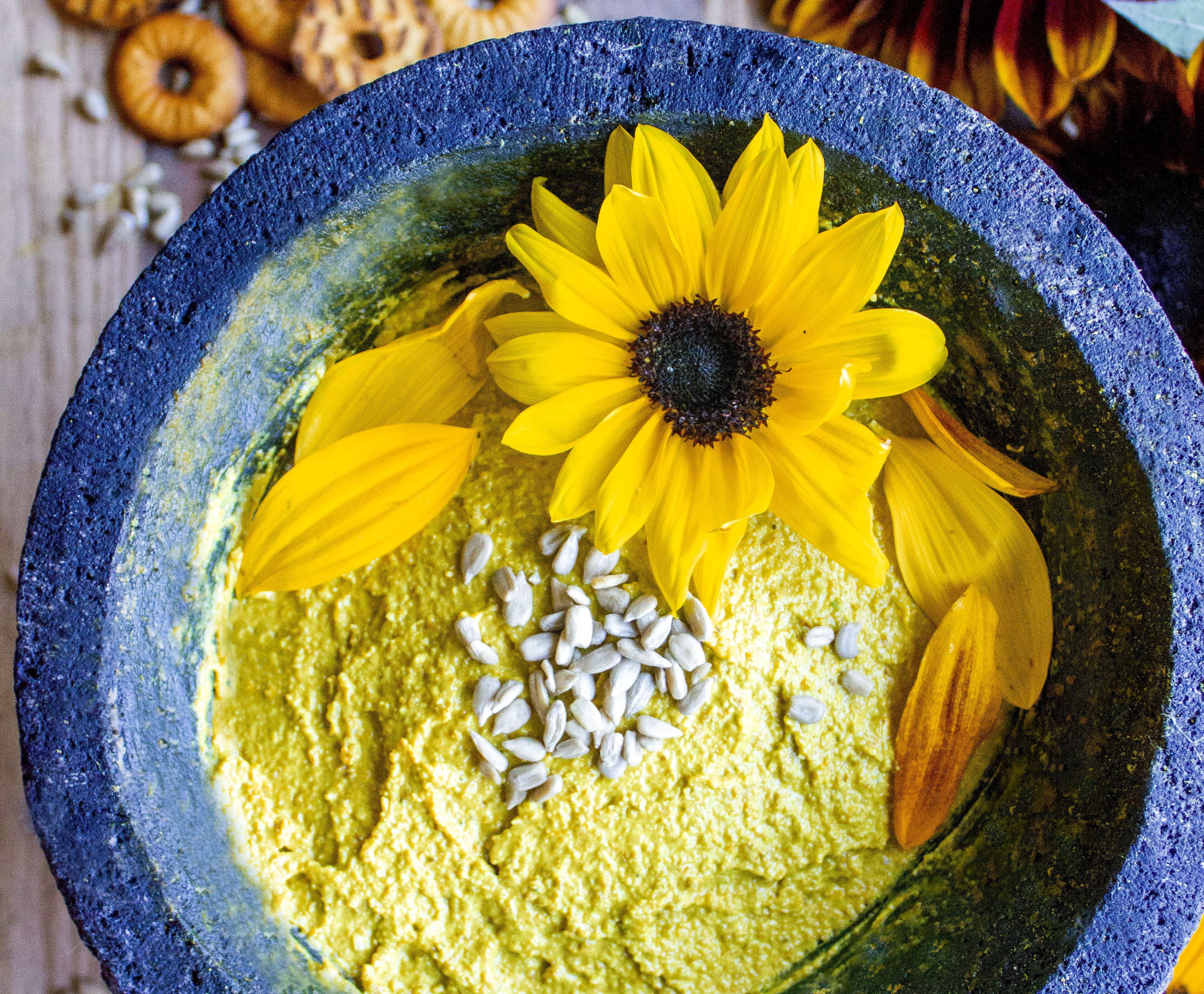 These dairy-free spreads and dips make impressive additions to your party plates, as well as quick, go-to snacks for home.
Sunshine Dip
Ingredients
½ cup unsalted, hulled sunflower seeds
½ teaspoon turmeric
Lemon zest from a whole lemon
1 teaspoon parmesan cheese or nutritional yeast
Lemon juice from half a lemon
1 Tablespoon minced garlic, dried or fresh
Salt and pepper to taste
2 cups organic sunflower petals
Olive oil, up to ½ cup as needed
Cauliflower Lentil Pâté
Ingredients
2 cups water
½ cup dry red lentils
½ teaspoon salt
1 Tablespoon dehydrated minced onion
1 cup cauliflower florets
½ cup pumpkin seeds, plus 2 Tablespoons for garnish
1 Tablespoon dried herbs
Salt and pepper to taste
Cashew Avocado Spread
Ingredients
½ cup raw cashews
1 cup water
1 medium avocado
¼ cup lemon juice
1 Tablespoon Herbs de Provence
¼ teaspoon granulated garlic
or 1 minced garlic clove
Salt and pepper to taste

Directions
1. Lightly toast sunflower seeds in a large pan on medium heat, stirring or shaking until the smell is pleasant and the seeds take on a darker hue. Sprinkle with turmeric and remove from heat to cool.

2. Add sunflower seeds, lemon zest, and parmesan or nutritional yeast to a food processor or mortar and pestle and pulse or grind coarsely.

3. Add lemon juice, garlic and salt and pepper and pulse or grind to combine.
Remove petals from enough sunflowers to make two cups of petals. Add petals to your food processor or mortar.

4. Starting with 1 Tablespoon olive oil, add oil and blend or grind until all ingredients are combined well and the texture is to your liking. More or less oil will give you a thicker or thinner consistency.

Directions
1. Add 1 cup water, red lentils and ½ teaspoon salt to a medium pot and cook on low until lentils are tender. Strain lentils and press out excess water.

2. In a medium bowl, mix dehydrated minced onions with lentils. Set aside to cool.

3. Add 1 cup water to the same pot you cooked the lentils in. Add the cauliflower florets, cook until fork-tender, and strain.

4. Mix cauliflower with lentils and mash with a slotted spoon or fork until smooth.

5. Using a food processor, pulse 1/2 cup pumpkin seeds to fine texture. Add pulsed pumpkin seeds to cauliflower and lentils, adding salt and pepper to taste.

6. Spray a mold or loaf pan with sunflower or olive oil. Add 2 Tablespoons whole pumpkin seeds and dried herbs to pan, coating the bottom.

7. Add mixture, then refrigerate overnight.

8. To serve, turn mold upside down onto a platter. Instead of using a mold, you can fit a pastry bag with a nozzle and fill with mixture. Chill overnight and then pipe directly onto crackers or cucumber rounds or directly onto your cheese board.

Directions
1. Soak cashews in water overnight or for at least 2 hours. Alternatively, you can boil cashews for 15 minutes.

2. Drain off any leftover water that was not absorbed by the cashews. Add the drained cashews, avocado, lemon juice, Herbs de Provence and garlic into a blender or food processor and blend until smooth.

3. Add salt and pepper to taste.